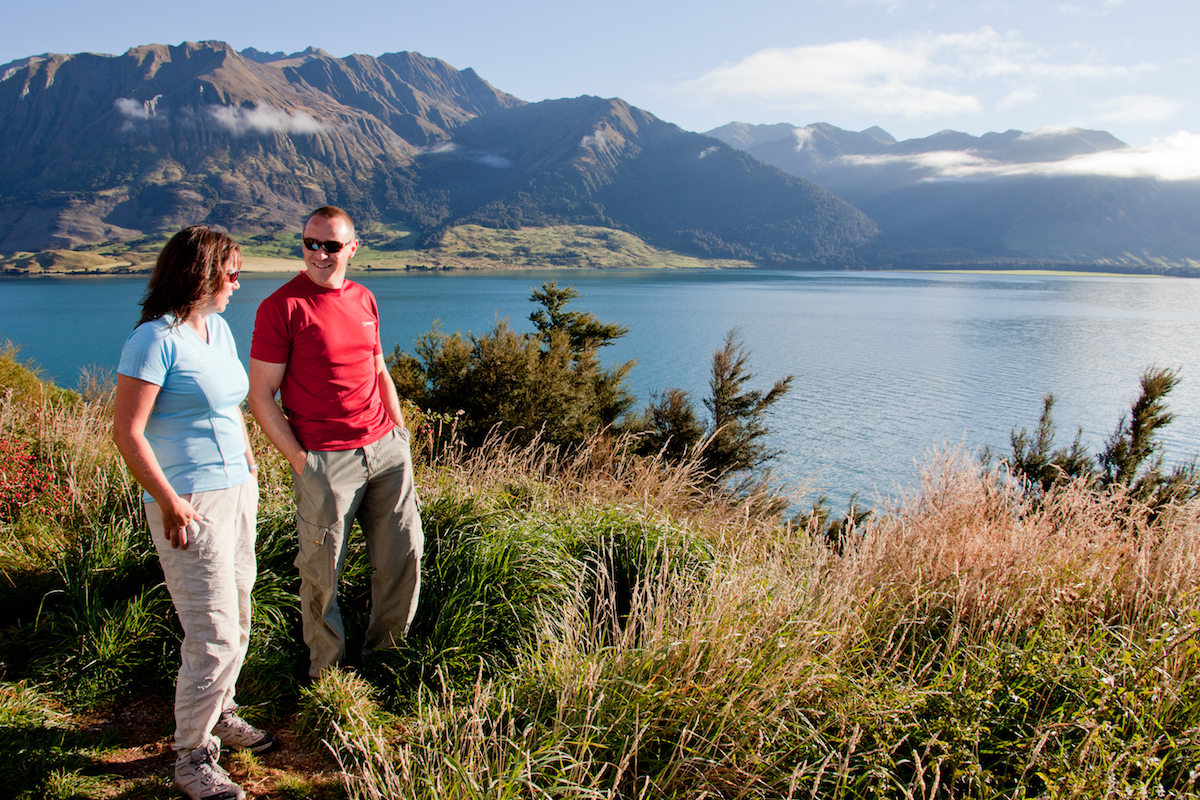 Buying property in New Zealand is a well organised and regulated affair.  It ensures a fair process to both buyers and sellers.
Once you have found the place you want to purchase, the entire process can take 4 to 6 weeks to complete, even internationally.
International buying of New Zealand Real Estate has no restrictions other than when purchasing 'sensitive land'.  As a guide, sensitive land is any land that:
is 5 hectares or greater (lifestyle blocks etc.)
is valued at more than 5 Million NZD
has anything to do with coastline or reserve land
For the full list see the 'Sensitive Land' legislation.  
If this is the case for yourself, then you need to apply for approval from the Overseas Investment Office.  If you are unsure about this here is a comprehensive list of OIO FAQs or speak to your real estate agent and seek legal guidance.
We suggest that you get a LIM Report.  A  LIM (Land Information Memorandum) is supplied and regulated by the local council.  It provides information on the house, land, property history and any thing deemed helpful by the council.  Note, there is a fee and an application process to receive this report unless it is supplied by the real estate agent.
NZ Real Estate is investment friendly!  Our Government encourages overseas investors through not only simplifying the process (hooray for simplicity!) but also through taking away taxes:
No stamp duty, 
No land tax, 
No mortgage stamp duty, 
No property purchase tax, 
No capital gains tax
COMMON MISTAKES FOR INTERNATIONAL BUYERS
Overseas buyers do not need to be in NZ to complete the purchase, but it is recommended that you have an experienced representative in NZ.
Buyer beware!  You must have a comprehensive understanding of your sales and purchase agreement and a good real estate agent in NZ to act on your behalf. Get professional legal aid where you are unsure of the fine print to prevent any mishaps.
Some homes in NZ are not built well.  Check the Department of Building and Housing for more information about 'leaky homes'.
No, owning property in NZ does not entitle you to residency.  See Immigration NZ for more info.
Share this article if you found it helpful and thanks for supporting RE/MAX SYNRG. 
Australians take note, (I'll say this twice because I'm a kiwi),  Stamp Duty was abolished in 1991 leaving NZ with great rental returns and even some tax kickbacks for our Aussie brothers.  
Have questions? Get in Touch today and use a truly international Real Estate Agency for all of your real estate needs.